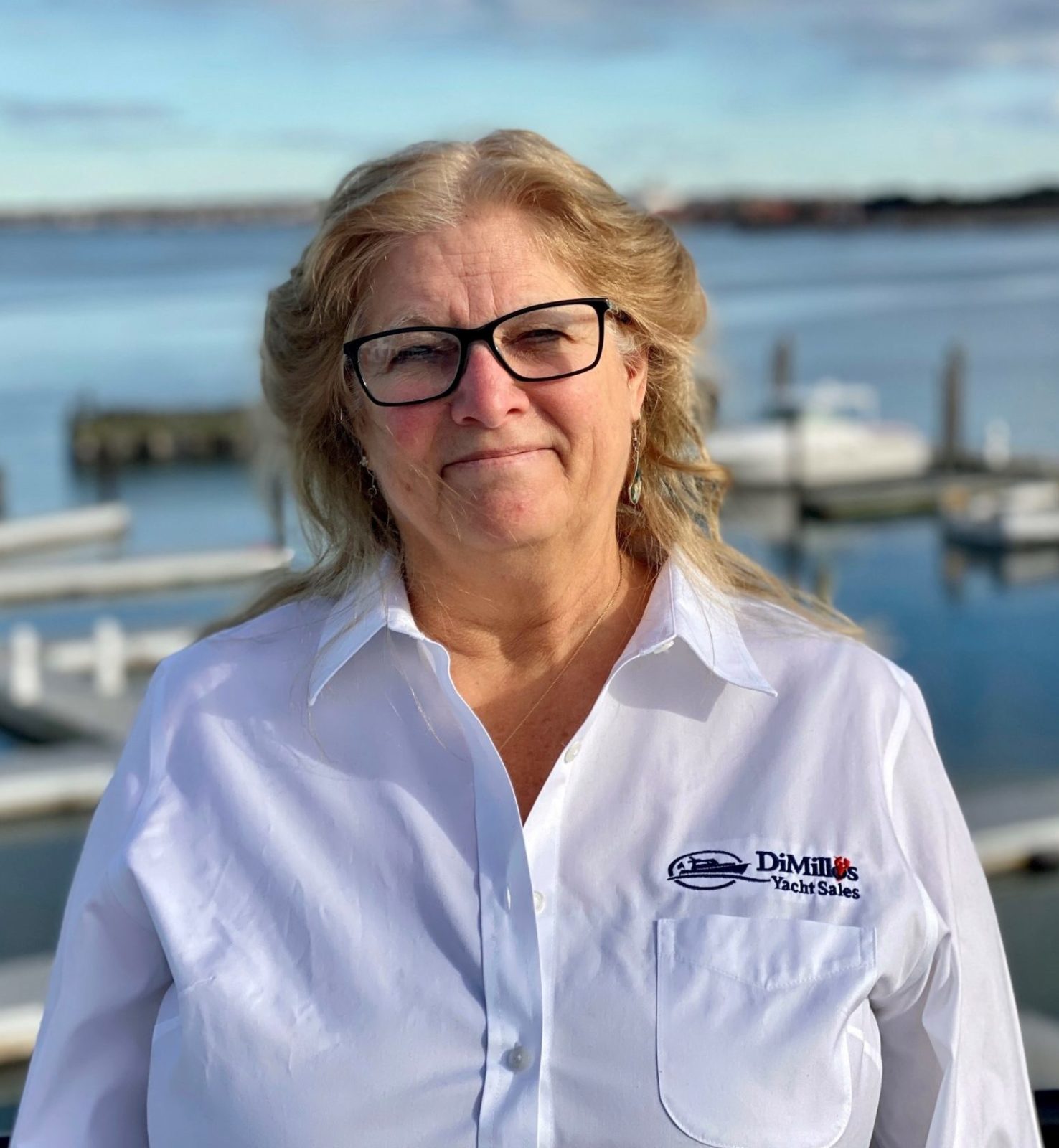 Tammy Lauritsen
Bookkeeper
Location: Portland, Maine
Direct: 207-773-7632 x301
Office: 207-773-7632
---
I grew up in Freeport, Maine, and spent all of my summers on an island in Harpswell that has been in my family since 1859.  I have always felt that the ocean runs in my blood and I am happiest on the water.  After high school, I ventured away exploring the west coast but soon missed my Maine roots.  I returned & attended Westbrook College in Portland majoring in Business Administration.  I started Crystal Lake Secretarial putting my skills to use providing local small businesses with bookkeeping and administrative services.  In 2002 an opportunity arose to join a new and upcoming company in the position of Controller, where I successfully aided in their growth as it became a Fortune 5000 company for 8 years running.  In 2016 I made the decision to scale back and seek a less demanding schedule.   In April of 2017, the opportunity opened to join the crew at DiMillo's Yacht Sales as the bookkeeper, which I promptly accepted and couldn't feel more at home utilizing my experience and skills for a really great organization.
I reside in Gray, Maine, with my husband Steve, son Benjamin and Ryka, our beloved german shepherd.  I spend as much time as possible out at Island camp enjoying the many splendors of Casco Bay or on the lake in my kayak.  I am an avid skier and volunteered many years with Maine Adaptive Sports & Recreation at Sunday River in Bethel.  I chair a local chapter of Duck's Unlimited, one of the nation's largest supporters of wetlands conservation.  I enjoy gourmet cooking, gardening, kayaking, fishing, hunting, and anything that involves being outdoors.
Tammy started at DiMillo's in 2017.