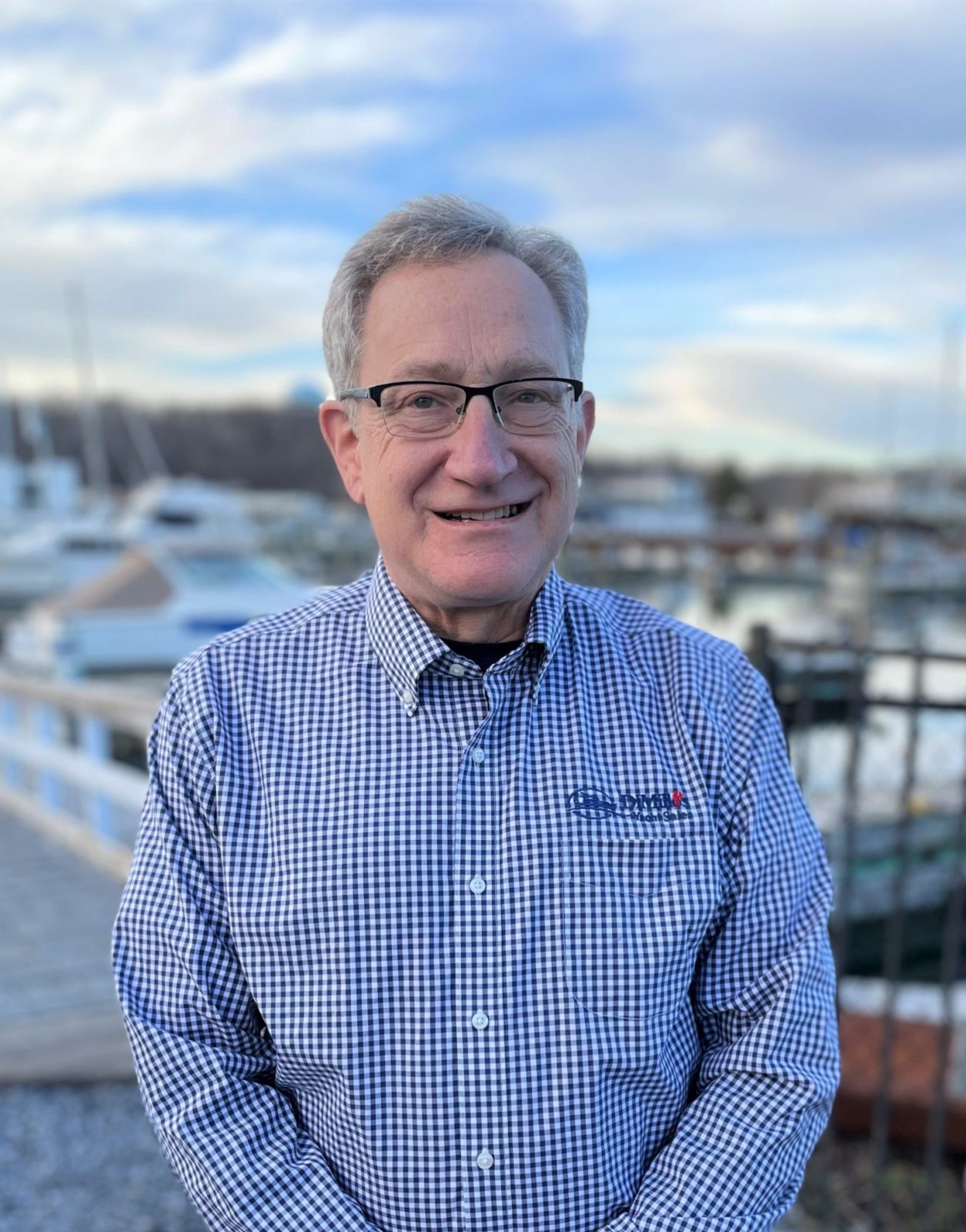 Eric Heinicke
Marine Rigging Technician
Location: Glen Cove, New York
Office: 516-623-6256
---
Having a father who was a machinist with aeronautical engineering training, I grew up either building or fixing everything we needed. We never called a repairman. I learned to sail at a young age on my brother-in-law's sailboat and have many happy memories of being out sailing in the Sound.
My career began as a software engineer for defense companies for over 23 years. While working for Grumman in Melbourne, Florida, I helped a friend restore an old 38' sailboat that he had bought to live on. I also loved to sail Hobie cats and sailboards in my free time. I later worked for Raytheon, their former Submarine Signal Division, on Aquidneck Island in Rhode Island. My wife at that time went to work for Ted Hood Sr. owner of Little Harbor Yachts, through her I spent time at the company, got to sail on some yachts and also helped them out at the Newport boat show. I connected with a captain and we sailed in the Newport Yacht Club series. One year we took the spring, summer and fall cups, consecutively. We managed to get every ounce of speed out of his ensign class sailboat.
After Raytheon, I went to work for Hazeltine, which later became BAE Systems, back here on Long Island. After working as a software engineer, I started my own IT company and spent the next 10 years making good and hard decisions, managing techs, projects and clients. I worked intimately with clients, keeping their businesses going. After 10 years I sold my IT company and decided I've spent enough time behind computer screens. I was not ready for retirement yet, I took a job at Lowe's where I was put on the management track for their Merchandising Service team, was awarded Service Awards from corporate. Among my other tasks I was put in charge of managing incoming resources. When an opportunity came to join DiMillo's Yacht Sales, I jumped at it as a next leg in my growth and life. An invitation to work hard and learn quickly.
Eric started at DiMillo's in 2023.