The 2019 Fort Lauderdale International Boat Show is open and we have a lot for you to see!
In the Red Zone HOF S, Slip #203, you will find our 2016 Sabre 48 Salon Express "Endless Summer" (check out her pictures below!). Endless Summer is the only Sabre 48 currently on the market with a custom salon and utility space!
The Sabre and Back Cove displays are in the Green Zone, B Dock, where you will find a Back Cove 34O and 41, and Sabre 42 and 45!
And the Monte Carlo Yachts display is in the Green Zone, E Dock, where you can check out an MCY 66, 70, 76 and 80! 
The show runs through Sunday! We hope to see you there!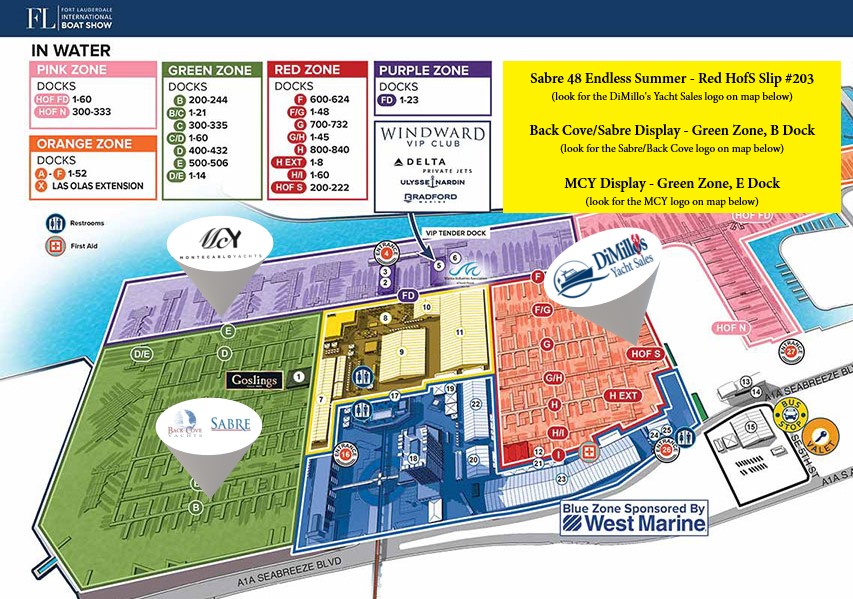 2019 Fort Lauderdale International Boat Show