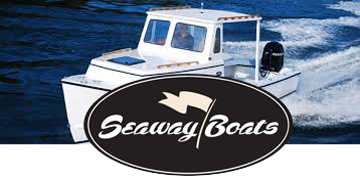 In the 1970s, Harry Farmer founded Seaway boats. With a strong dealer network, the downeast-style boats were distributed along the entire East coast. Seaway and Harry took a hiatus thru most of the 90's and reappeared in 2001 working out of a new facility in Oxford, ME.
Seaway's re-emergence began with the redesigned 21' hard chine hull and quickly worked up to their current line up of 18' to 24' models. With their downeast flare, wide beam and handsome woodwork Seaway was back.
Seaway offers several new models with distinct differences. Seaway focuses on their woodworking capabilities and the ability to get creative with teak finishes. Please contact our Brewer brokers to learn more about Seaway's line of classic downeast yachts.
Seaway boats are offered for sale in our West River, Maryland and Oxford, Maryland locations.